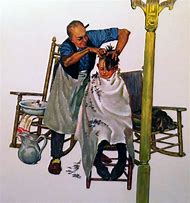 Per verificare le ulteriori grandi possibilità di un Raspberry si può collegare ad esso un lettore e scrivere su un badge con il componente RFID 522.
RFID-RC522 è un modulo di lettura di tag RFID. A bassa tensione, a basso costo, la piccola dimensione del chip della carta contact-less lo rendono la scelta migliore per i sistemi di identificazione radio.
RC522 usa tecnologie avanzate di modulazione e demodulazione completamente integrate in tutti i tipi di metodi di comunicazione senza contatto passivo a 13,56 MHz.
Compatibile con i trasponder 14443A. La parte digitale consente di gestire i frames ISO14443A e la rilevazione degli errori, supporta inoltre l'algoritmo di cifratura rapida CRYPTO1. MFRC522 è compatibile con la serie MIFARE contact-less ad alta velocità, a due vie, con velocità di trasmissione dati fino a 424kbit/s.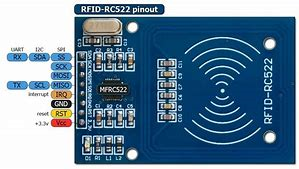 Per prima cosa bisogna collegarlo con il Raspberry con il seguente ordine:
SDA connects to Pin 24.
SCK connects to Pin 23.
MOSI connects to Pin 19.
MISO connects to Pin 21.
GND connects to Pin 6.
RST connects to Pin 22.
3.3v connects to Pin 1.
Adesso bisogna attivare l'interfaccia SPI del Raspberry. Se si vogliono approfondimenti sul tipo di interfaccia consiglio il seguente articolo approfondimenti SPI.
Come root:
raspi-config
Selezionare il punto 5 Interfacing Options e quindi P4 SPI.
Effettuare il reboot del Raspberry.
Quindi come root
apt-get install python2.7-dev python-pip git
successivamente dare il comando
pip install spidev
quindi
pip install mfrc522
creare la libreria in cui inserirò i miei applicativi Python
mkdir ~/pi-rfid
adesso creare il file Write.py
che conterrà:
#!/usr/bin/env python

import RPi.GPIO as GPIO
from mfrc522 import SimpleMFRC522

reader = SimpleMFRC522()

try:
        text = raw_input('New data:')
        print("Now place your tag to write")
        reader.write(text)
        print("Written")
finally:
        GPIO.cleanup()
Per eseguire il file è sufficiente digitare:
python Write.py
Per leggere RFID si crea il file Read.py contenente le seguenti righe di codice:
#!/usr/bin/env python

import RPi.GPIO as GPIO
from mfrc522 import SimpleMFRC522

reader = SimpleMFRC522()

try:
        id, text = reader.read()
        print(id)
        print(text)
finally:
        GPIO.cleanup()
e si eseguirà con il comando:
python Read.py